Trowers & Hamlins Expands Legal Team in Oman 
7 November 2023

5 minutes read
International law firm, Trowers & Hamlins is reaffirming its commitment to Oman and the regional market through strategic internal relocations and a new addition to its Corporate practice. 
Leading this initiative is Partner Benjamin O'Brien-McQueenie, who has made the move to Muscat from Trowers' Bahrain office. He will take the helm of the Trowers Corporate team, focusing on corporate transactions and providing legal advisory services within the MENA region.
Benjamin brings a wealth of experience and a proven track record in handling various corporate transactions across the Gulf Cooperation Council (GCC) region. His expertise extends to advising international and regional clients with interests in or from the Middle East, as well as offering guidance to banking institutions, private equity investors, and sovereign wealth funds. Additionally, he has a strong background in assisting clients with fund structuring, both locally and offshore, involving GCC assets and investors. He is also a go-to expert for matters related to digital services and data protection.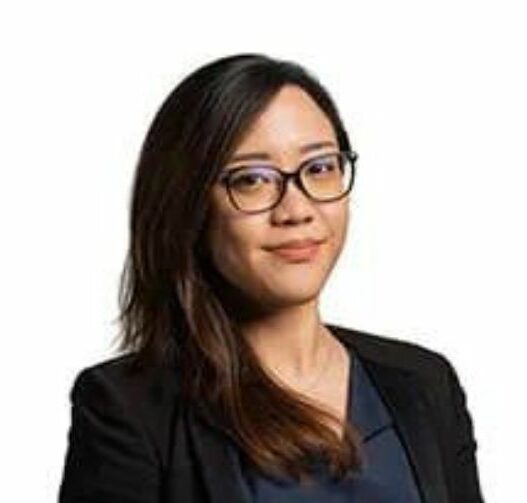 Complementing Benjamin's expertise is the addition of associate Li Ying Teng, a skilled attorney from Trowers' International Corporate Department. Li Ying, previously based in the firm's Kuala Lumpur office, brings with her a wide range of experience in advising clients from Malaysia and the GCC region on cross-border corporate and commercial matters. Her areas of focus include mergers and acquisitions, corporate advisory and regulatory issues, private equity transactions, negotiation of international commercial contracts, and equity capital markets.
The team's expansion also includes the arrival of Aida Al Jahdhami, who is returning to Trowers & Hamlins, where she initially interned in 2016. Aida joins from Al Tamimi and Co's Corporate team, adding valuable experience and insight to the growing Trowers team.
These strategic moves align with Oman's ongoing efforts to diversify its economy, with investments in non-oil-related and sustainable initiatives. The Sultanate recently launched a three-year fiscal stability program to accelerate its economic recovery from the pandemic-induced slowdown and support the growth of the country's financial sector. Oman has also entered into agreements with its GCC neighbours to stimulate economic growth and job creation. Trowers & Hamlins is well-positioned to support and contribute to Oman's economic development with its strengthened team in Muscat.
Commenting on the changes, Benjamin O'Brien-McQueenie said: "Oman is in a very exciting space right now, with its economic diversification bringing about highly innovative and promising projects and investment. I am delighted to be based here and to work with clients as these massive changes unfold.
"As well as our important local work, our Muscat office plays a pivotal role in the firm's broader international strategy and it's absolutely right that we continue to invest in our presence here."
He added, "I'm delighted to be working with Li Ying Teng and to welcome back Aida Al Jahdhami, whose excellent legal and local knowledge are a real boon to our team here. Together with our other colleagues across the region we are excellently placed to deliver for clients here in Oman and across the GCC as the region works to meet the new economic challenges and opportunities that lie ahead."
Thomas Wigley, Resident Managing Partner for the Oman office added: "This investment in our corporate team will strengthen our capacity to provide top-tier corporate transactional support. We are confident that this will allow to better serve the Oman market and to continue to deliver exceptional service to our clients."