Shalakany Hosts Jessup Competition 2023 Egyptian National Rounds
The 2023 Egyptian National Rounds of the Jessup Moot Court Competition was successfully held at Shalakany Law Office's Zamalek premises on the 17th and 18th of February 2023, with LegalcommunityMENA acting as sole Media partners.
The Jessup Moot Court Competition is the world's largest moot court competition, with participants from around 700 law schools in 100 countries and jurisdictions. The competition simulates a fictional dispute between countries before the International Court of Justice, the judicial organ of the United Nations. The International Law Students Association ("ILSA") is responsible for Jessup on an international level.
After three years of virtual competitions due to the COVID-19 pandemic, this year's international rounds will take place in-person in Washington in April 2023, with participants from all nations. Shalakany has been the national administrator for the competition in Egypt, facilitating and organizing the competition.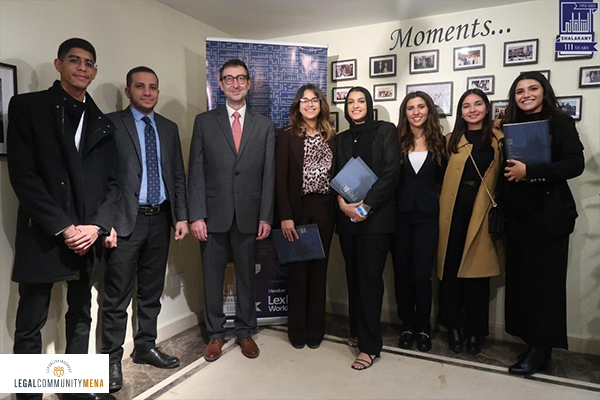 The teams that participated in the 2023 National Rounds are Ain Shams University – English Section, Alexandria University – English Section, Beni Suef University, Cairo University – English Section, the German University in Cairo ("GUC"), and Institut de Droit des Affaires Internationales ("IDAI").
The winner of the Egyptian National Rounds, "Institut de Droit des Affaires Internationales – IDAI," will represent Egypt in the International Rounds in Washington, DC. The runner-up team is the German University in Cairo – GUC.
Regarding their win, the IDAI team have given the following statement, "As a team, we have all invested our time and effort to come this far. Our win was such a special moment that we are all cherishing. We are incredibly proud of our achievements and cannot wait to go further in the competition. We would finally like to express our gratitude to Shalakany for such a world-class organization of the 2023 National Rounds."
Cairo University's English Section won the best memorials award, and the 1st best oralist is Youssef Ahmed from Ain Shams University – English Section. The 2nd and 3rd best Oralists are Raghda Gad and Nardine Michel, respectively, from IDAI.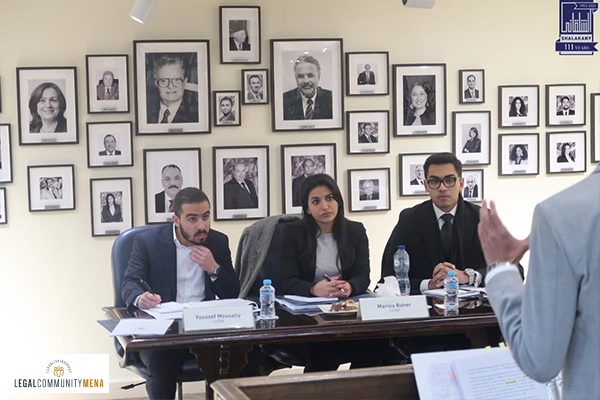 Adam El Shalakany, Senior Partner at Shalakany, commented: "Shalakany always prides itself in supporting the legal community in creating an environment for students and future lawyers to thrive."
Nada Hesham, Lawyer at Shalakany, commented: "It was a pleasure working alongside with my colleagues in hosting the Jessup competition in person and creating a space for the students to learn and develop their practical legal skills."
Shalakany will be assisting in sponsoring the winning team to fly and represent Egypt in Jessup's Global Rounds which will be taking place in April 2023 Washington DC. Adsero will also be contributing in sponsoring the winning team.
The 2023 Egyptian National Rounds of the Jessup Moot Court Competition was a success, and Shalakany Law Office is proud to have hosted the competition. Congratulations to the winning team, IDAI, and good luck to them in the international round