Baker McKenzie promotes 89 partners and adds 42 lateral hires 
3 July 2023

6 minutes read
Global law firm Baker McKenzie has recently made significant advancements in its leadership team, promoting 89 colleagues to partner positions and adding 42 new lateral partners to its roster.  
The promotions are effective from July 1, 2023, except for those based in North America whose promotions took effect on January 1, 2023. With these additions, the firm now boasts a total of 131 partners globally, representing a 12% increase from the previous year.
Notably, Baker McKenzie has achieved a significant milestone in gender diversity, with 46% of this year's promotions going to women, compared to 37% in the previous financial year.
The newly promoted partners span across 41 locations further strengthening Baker McKenzie's ability to provide top-tier legal services to clients across various industries.
In addition to the partner promotions, Baker McKenzie has welcomed 42 new lateral partners who bring a wealth of experience and specialization in key practice areas. These additions enhance the firm's capabilities in crucial sectors such as M&A, Banking & Finance, Capital Markets, Dispute Resolution, IP & Technology, and Tax.
Commenting on these appointments, Milton Cheng, Global Chair, Baker McKenzie, said:
"Congratulations to each of our newly promoted partners, and welcome to the new laterals joining the Baker McKenzie family. These new appointments recognize the huge and ongoing contributions our new partners have made to our Firm and our commitment to building a consistently high performing, global team of talented lawyers delivering best-in-class legal services."

Milton continued:
"We recognize the often unprecedented challenges that our clients face – we face them too. The broad geographical, practice and cultural mix of our new partners ensures we bring diverse perspectives combined with deep local insights and legal expertise to help our clients make informed decisions in uncertain times. We will continue building on our unique strengths and grow our capabilities in key strategic areas that will benefit our clients."
Among the newly promoted partners in the MENA region are Keri Watkins, Stephanie Samuell, and Marcos Spanos.
Keri Watkins, based in Dubai, has been appointed as Partner and Co-Head of the Real Estate and Hospitality practice. Watkins possesses extensive experience in advising local and multinational businesses, sovereign wealth funds, family offices, and public institutions in the Middle East since 2007.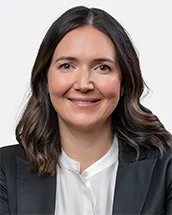 Stephanie Samuell, a partner in the Corporate Practice Group, brings over 11 years of experience in the Middle East. Her expertise lies in handling M&A, joint ventures, private equity, and venture capital transactions in Saudi Arabia and the broader MENA region. Samuell also advises clients on operational and structuring matters across various industries. 
Marcos Spanos, another Dubai-based partner in the Corporate Practice Group, specializes in mergers and acquisitions, private equity, and joint ventures. With qualifications in England & Wales and experience in London and the GCC, Spanos has advised financial institutions, conglomerates, private equity firms, and funds on cross-border transactions in sectors including consumer goods & retail, technology, healthcare, and energy & infrastructure.