SRDB Law Firm launches UAE office 
9 June 2023

5 minutes read
SRDB Law Firm expands its footprint in the Gulf and Middle East with the inauguration of its new office in Abu Dhabi, United Arab Emirates, further strengthening its presence in the region. This strategic move follows the firm's established presence in Saudi Arabia, Oman, and Qatar. The Abu Dhabi office will be led by a skilled and experienced legal duo, Chafic Nehmé and Karl Khoury.
As the UAE strives to become a leading regional and international financial center, it has been implementing new laws to align with international standards and requirements. The country is also positioning itself as a prominent digital and technology hub, enhancing its infrastructure and legal technology framework to compete globally. Additionally, the growing focus on Environmental, Social, and Governance (ESG) principles, particularly in startups, investment vehicles, and venture capital industries, has heightened client interest. "We believe it is vital to strengthen our position locally in the Middle East and Gulf countries on a permanent basis, by establishing a direct foothold there rather than relying on a local law firm. With a legal team well vested in Arabic culture and with both French and English-speaking academic and professional qualifications, SRDB will be well positioned to deliver tailored, hands-on legal services to its clients," explains Georges Sioufi, Partner and Co-Founder of SRDB Law Firm.
"We also intend to offer our Emirati clients and investors who wish to develop their business in Africa to take advantage of our presence in that continent." he adds.
The Abu Dhabi office will specialize in various areas, including corporate law, contract law, estate planning, private wealth and family governance advisory, energy matters with a focus on renewables, startup and venture capital financing, litigation, and intellectual property law. Karl Khoury, an attorney registered at the Beirut Bar since 2015, brings extensive expertise in financing transactions and corporate governance.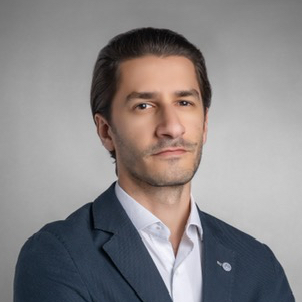 Karl Khoury (pictured left) is a seasoned attorney registered at the Beirut Bar since 2015. Specializing in financing transactions and corporate governance, Karl has extensive experience in private acquisitions, venture capital financing, and joint ventures. He has advised clients in industries such as retail, luxury, technology, catering, transport, and logistics, providing guidance on complex governance issues. Karl joined SRDB in 2020 and became a partner in 2022. Since spring 2023, he has been leading SRDB's branch in the United Arab Emirates, offering his expertise to a diverse clientele including family businesses, investment funds, and startups.. Karl becomes a partner of SRDB in 2022 and heads the branch in the United Arab Emirates since spring 2023.
"When Georges Sioufi offered me to head SRDB UAE, I immediately accepted seeing it as an opportunity to offer the skills of a network such as SRDB to support the Emirati business leaders." – adds Khoury.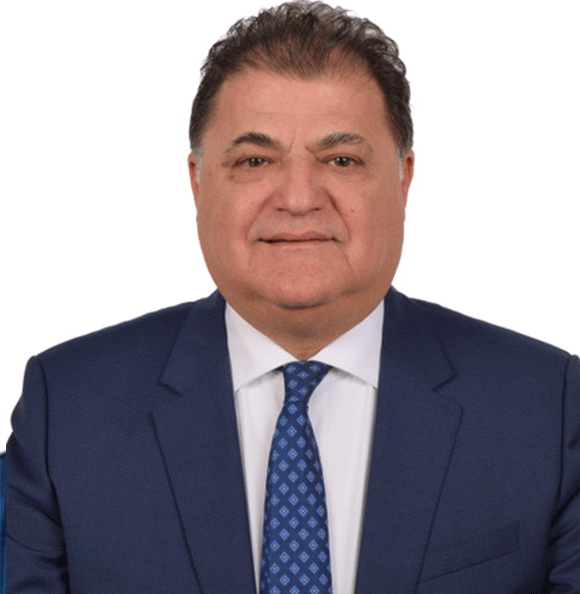 With over 35 years of legal experience, Chafic Nehmé (pictured left) began his career in 1985 in Beirut, focusing on banking, financial, corporate commercial/civil law, and litigation. Throughout his career, Chafic has developed expertise in telecommunications, real estate, property and hospitality, Islamic Shari'a and Arab countries' laws, cross-border transactions, joint ventures, and agency and distributorships. He has also handled a wide range of disputes, including contracting, banking, transportation, intellectual property, and assets recovery. In 2020, Chafic joined the global network of SRDB Law Firm, overseeing the Middle East and Gulf countries from the Marseille and Beirut offices. In spring 2023, he joined the United Arab Emirates branch.
"The captivating combination of a thriving business boom, remarkable social and cultural developments, and a spirit of renewal sweeping across the UAE, Kingdom of Saudi Arabia and other GCC countries inspired us at SRDB to establish an office in Abu Dhabi, where we can contribute to the dynamic legal landscape and actively participate in shaping the future of this region at the forefront of global innovation and progress." – comments Nehmé.