Legalcommunity Week 2023 Begins: Diary of the Opening Day
The Legalcommunity Week is the event organized by LC Publishing Group, which has been bringing together the Italian and international legal community in Milan since 2017. The seventh edition, taking place from June 12th to June 16th, 2023, will be held primarily at Milan's Principe di Savoia hotel, hosting over 20 conferences, roundtable discussions, and forums on the hottest topics in the legal profession today. Institutional events will be followed by daily networking and entertainment opportunities throughout the city, including cocktail receptions hosted by law firms for Week participants, the non-competitive morning run called Run The Law along the Naviglio Grande, and Rock The Law, a music contest where bands comprised of lawyers and professionals perform on the prestigious stage at Fabrique.
The culmination of the Legalcommunity Week is the Legalcommunity Corporate Awards, a gala evening where outstanding business law firms and professionals are recognized and honored for their achievements in the preceding 12 months.
For all information regarding the Legalcommunity Week 2023, including the program, speakers, and event registration, the reference link is www.legalcommunityweek.com.
FIRST DAY – Monday, June 12th, 2023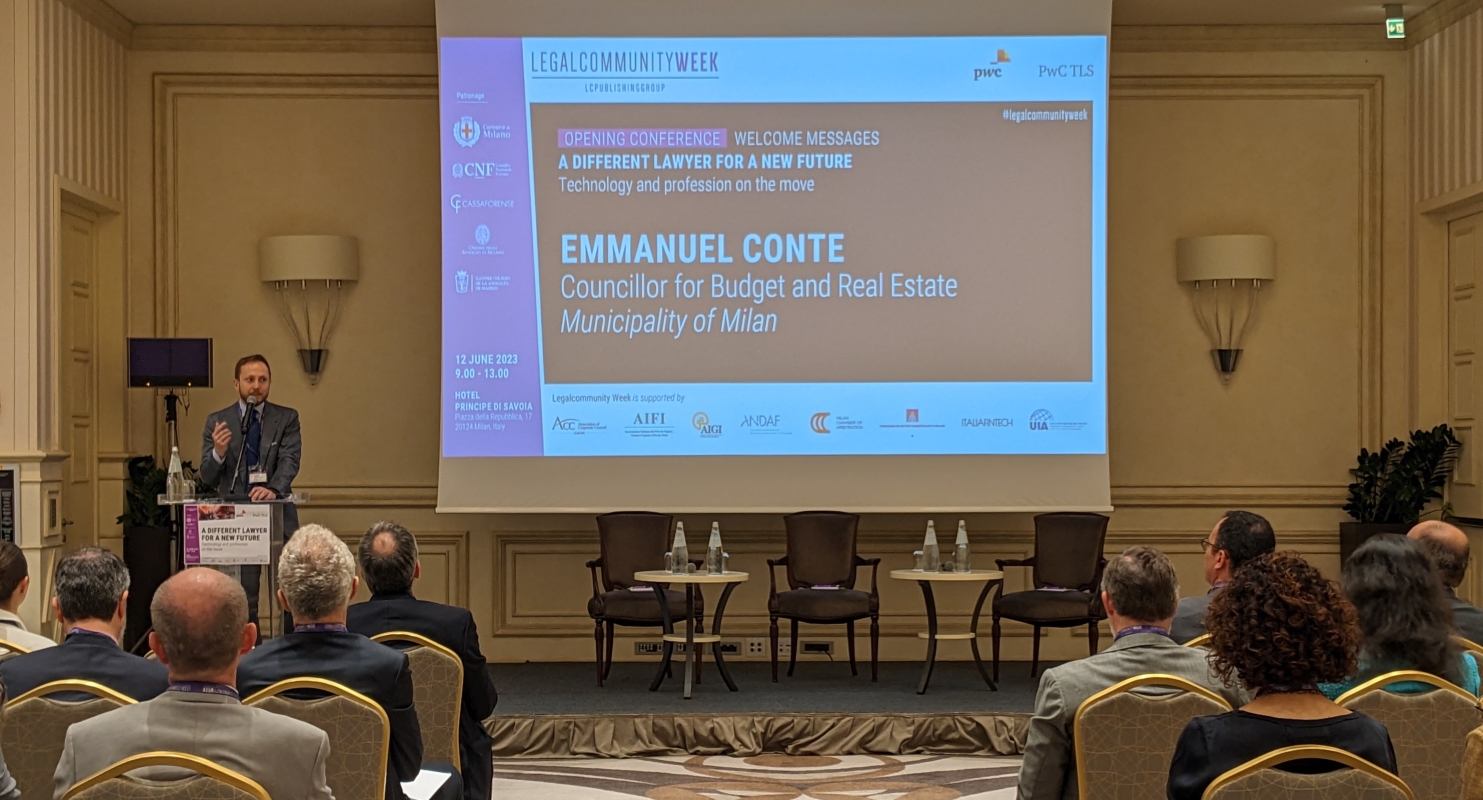 Day one of the Legalcommunity Week 2023 commenced at around 9:30am, with opening remarks from Aldo Scaringella, CEO of LC Publishing Group, and welcome messages from Emmanuel Conte, Councilor for Budget and Real Estate Assets of the Municipality of Milan, and Antonino La Lumia, President of the Milan Bar Association.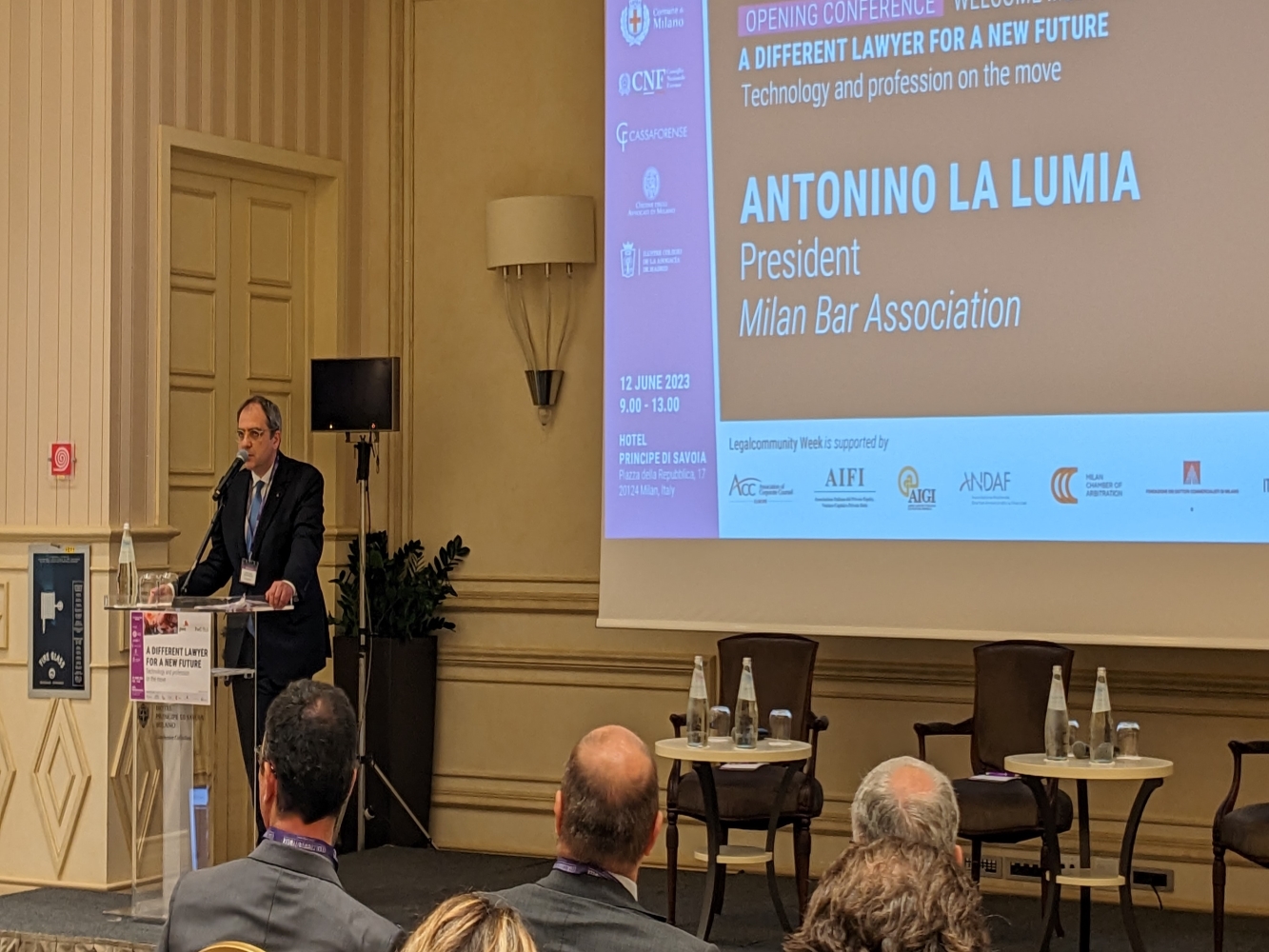 The opening conference of Week 2023, titled "A different lawyer for a new future – Technology and profession on the move," was moderated by Michela Cannovale, journalist at Inhousecommunity.it, and consisted of three distinct panels.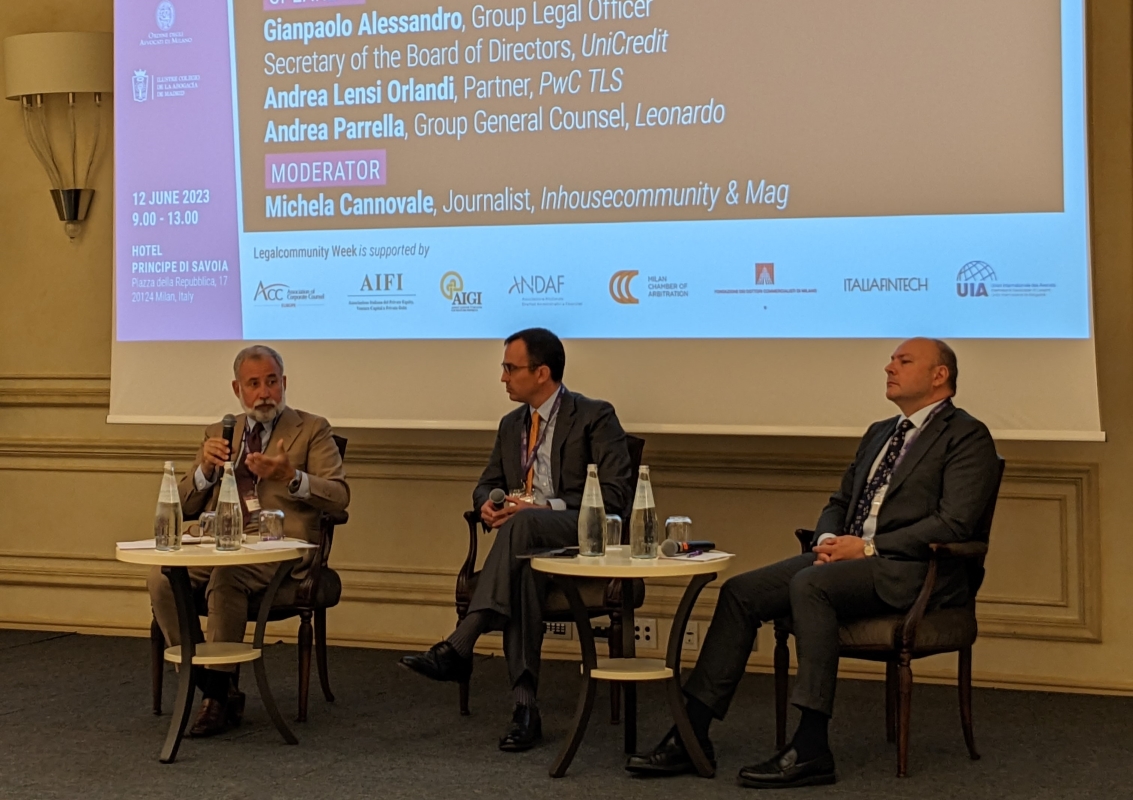 The first panel, titled "The legal department today, between AI, digitalization, and outsourcing," featured Gianpaolo Alessandro, Group Legal Officer and Board Secretary of Unicredit; Andrea Lensi Orlandi, Partner at PwC TLS; and Andrea Parrella, Group General Counsel of Leonardo.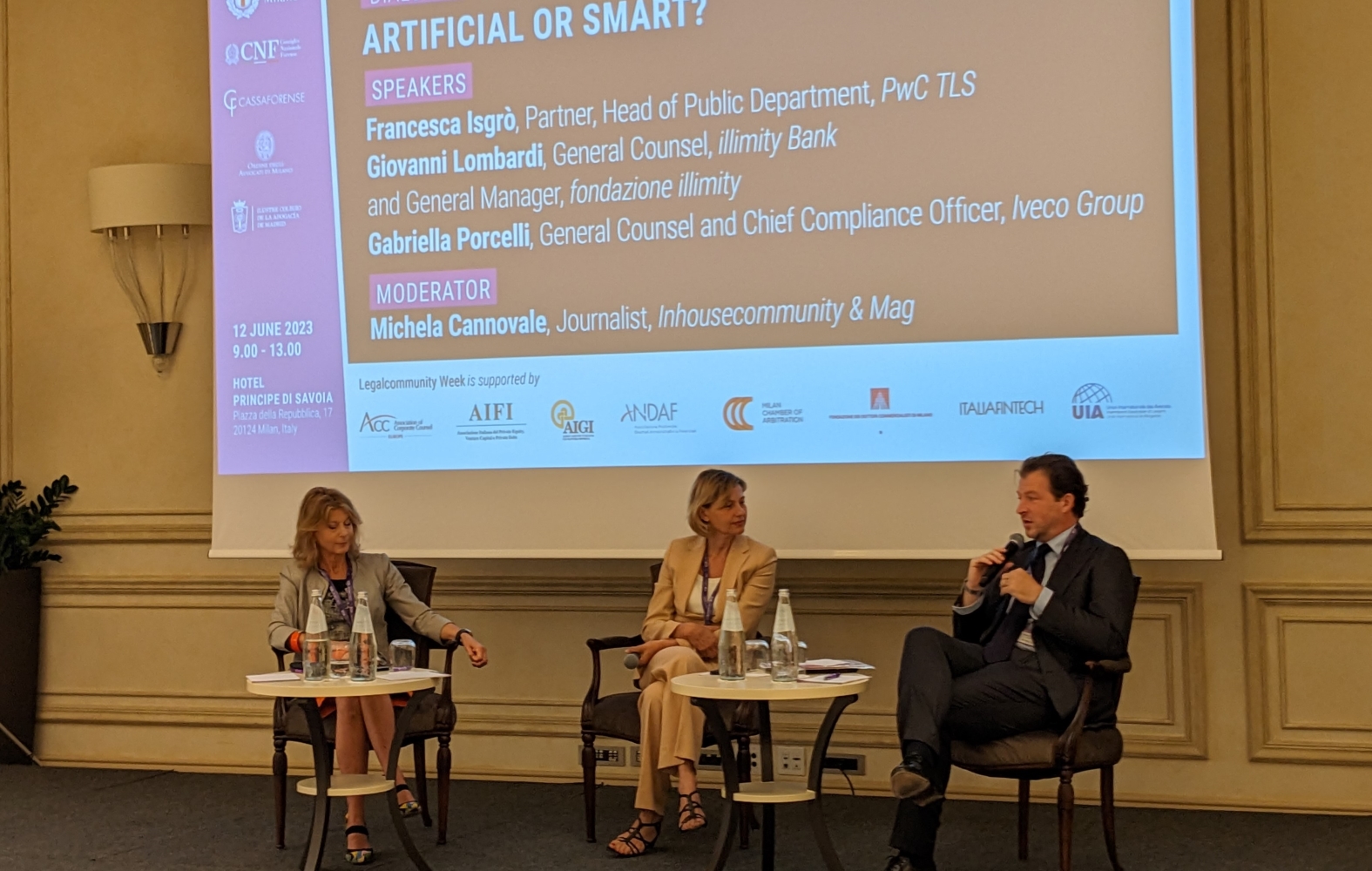 The second discussion, named "Artificial or smart?," was led by Francesca Isgrò, Partner and Head of the Public Department at PwC TLS; Gabriella Porcelli, General Counsel and Chief Compliance Officer of Iveco Group; and Giovanni Lombardi, General Counsel of Illimity and General Manager of the Illimity Foundation.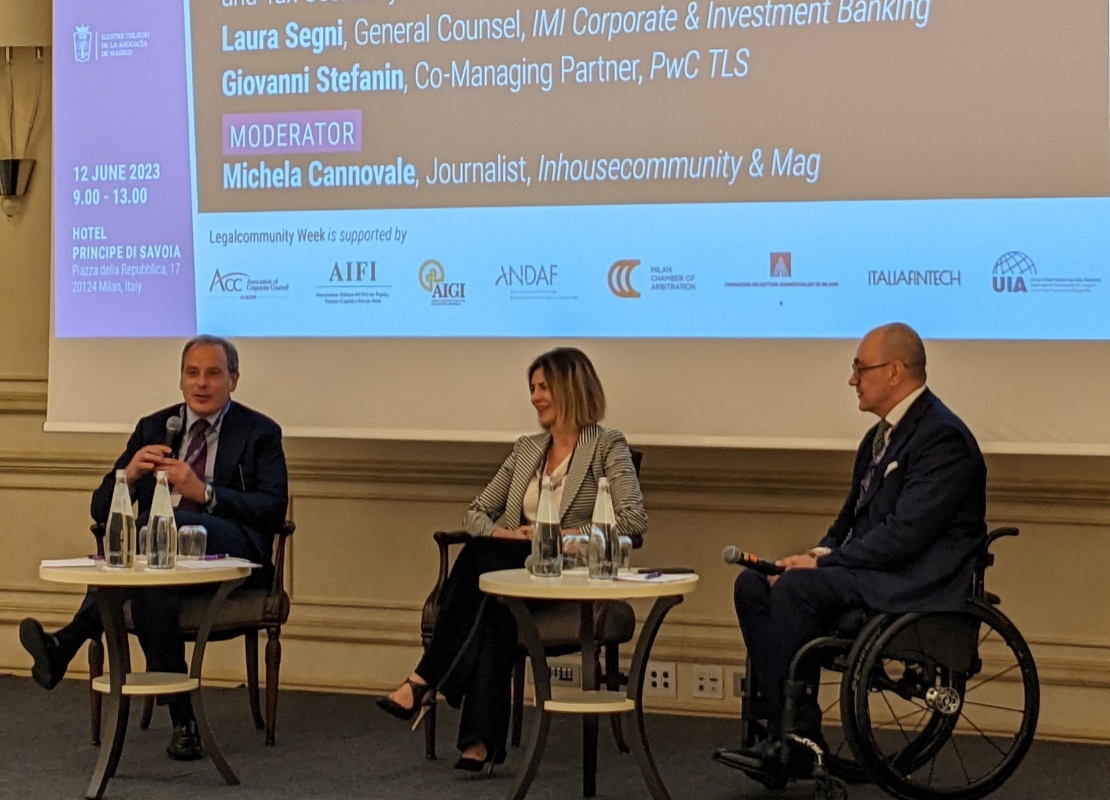 Following a quick coffee break, the last panel, "Human side and soft skills," featured Agostino Nuzzolo, General Counsel, Executive Vice President Legal and Tax, and Board Secretary of TIM; Laura Segni, General Counsel of IMI Corporate & Investment Banking; and Giovanni Stefanin, Co-Managing Partner of PwC TLS.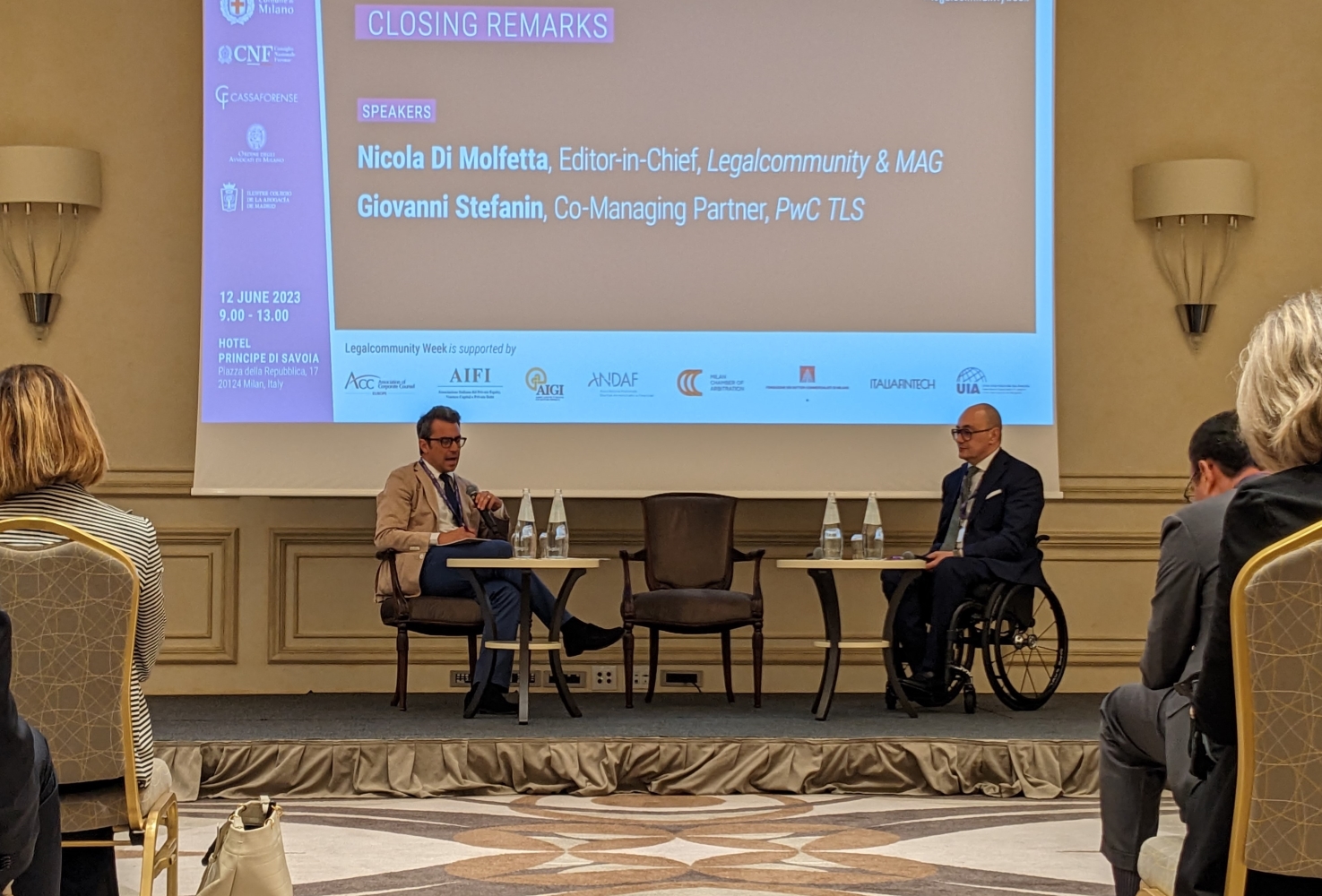 Giovanni Stefanin remained on the Principe Savoia stage for the closing remarks of the opening conference, engaging in a dialogue with Nicola Di Molfetta, Editor-in-Chief of Legalcommunity and MAG.
Of the three afternoon roundtables, the first two took place simultaneously at 2:00 pm, still at the Principe di Savoia hotel.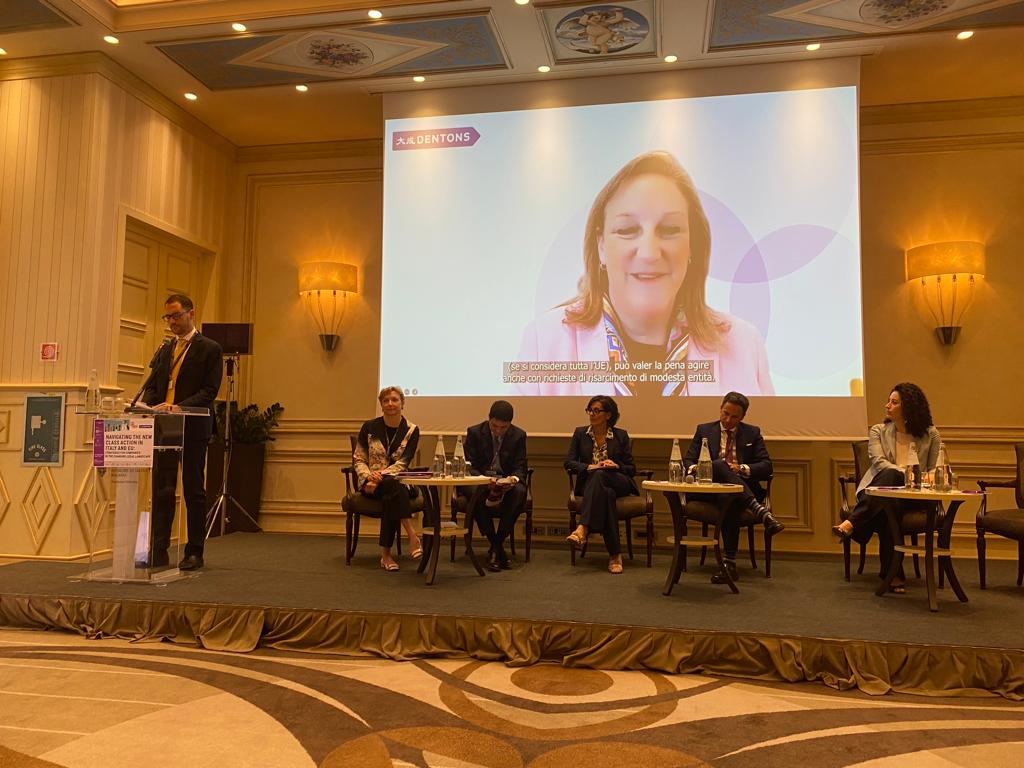 The first roundtable, titled "Navigating the new class action in Italy and the EU: strategies for companies in the changing legal landscape," began with a video message from Sandra D. Hauser, US Head of Commercial Litigation at Dentons. Sara Biglieri, Europe Head of Litigation and Dispute Resolution at Dentons, and Roberto Lipari, Partner of Litigation and Dispute Resolution at Dentons, introduced the regulatory updates regarding class actions before participating in the roundtable discussion with Alessandra Bini, Senior Counsel and Trust and Compliance Officer Europe at IBM and Lombardy-Liguria representative of Aigi; Adriano Peloso, General Counsel of Dedalus Italia and Board Member of Aigi; and Laura Rigo, Senior Counsel Emea Litigation & Governmental Investigation at HP. The panel was moderated by Giuseppe Salemme, journalist at Legalcommunity and MAG.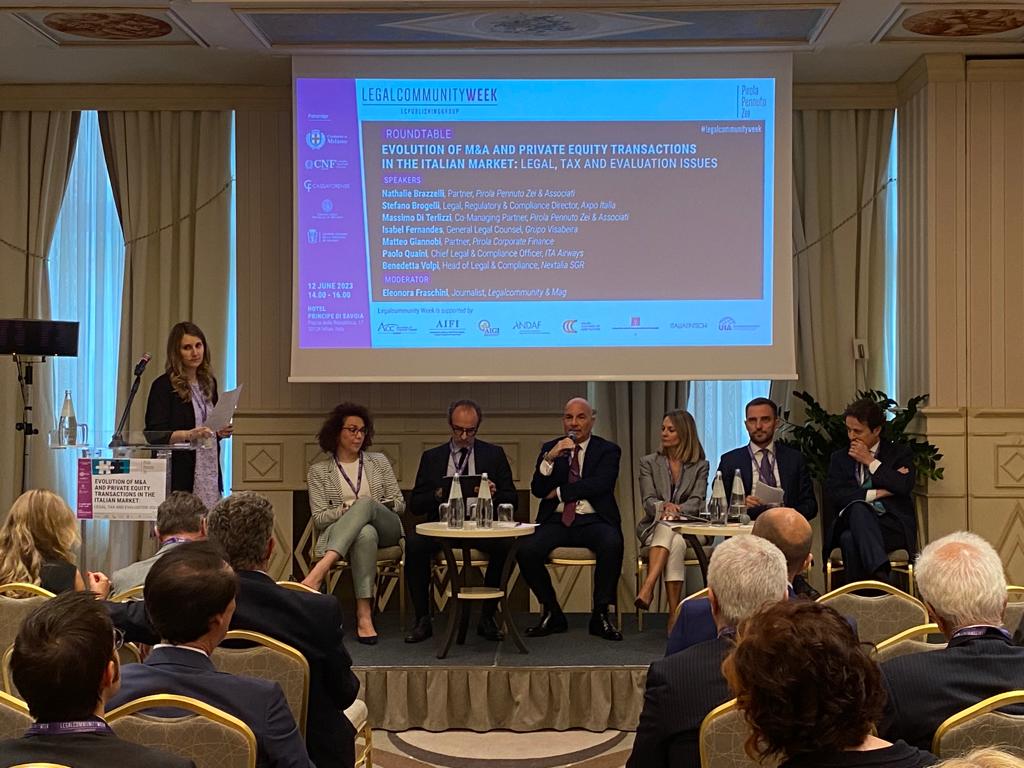 The other event held at 2:00 pm was a roundtable discussion on the theme "Evolution of M&A and private equity transactions in the Italian market: legal, tax, and evaluation issues," moderated by Eleonora Fraschini, journalist at Financecommunity and MAG. The participating speakers included Nathalie Brazzelli, Partner at Pirola Pennuto Zei & Associati; Stefano Brogelli, Legal, Regulatory & Compliance Director at Axpo Italia; Massimo Di Terlizzi, Co-Managing Partner at Pirola Pennuto Zei & Associati; Isabel Fernandes, General Legal Counsel at Grupo Visabeira; Matteo Giannobi, Partner at Pirola Corporate Finance; Paolo Quaini, Chief Legal & Compliance Officer at ITA Airways; and Benedetta Volpi, Head of Legal & Compliance at Nextalia SGR.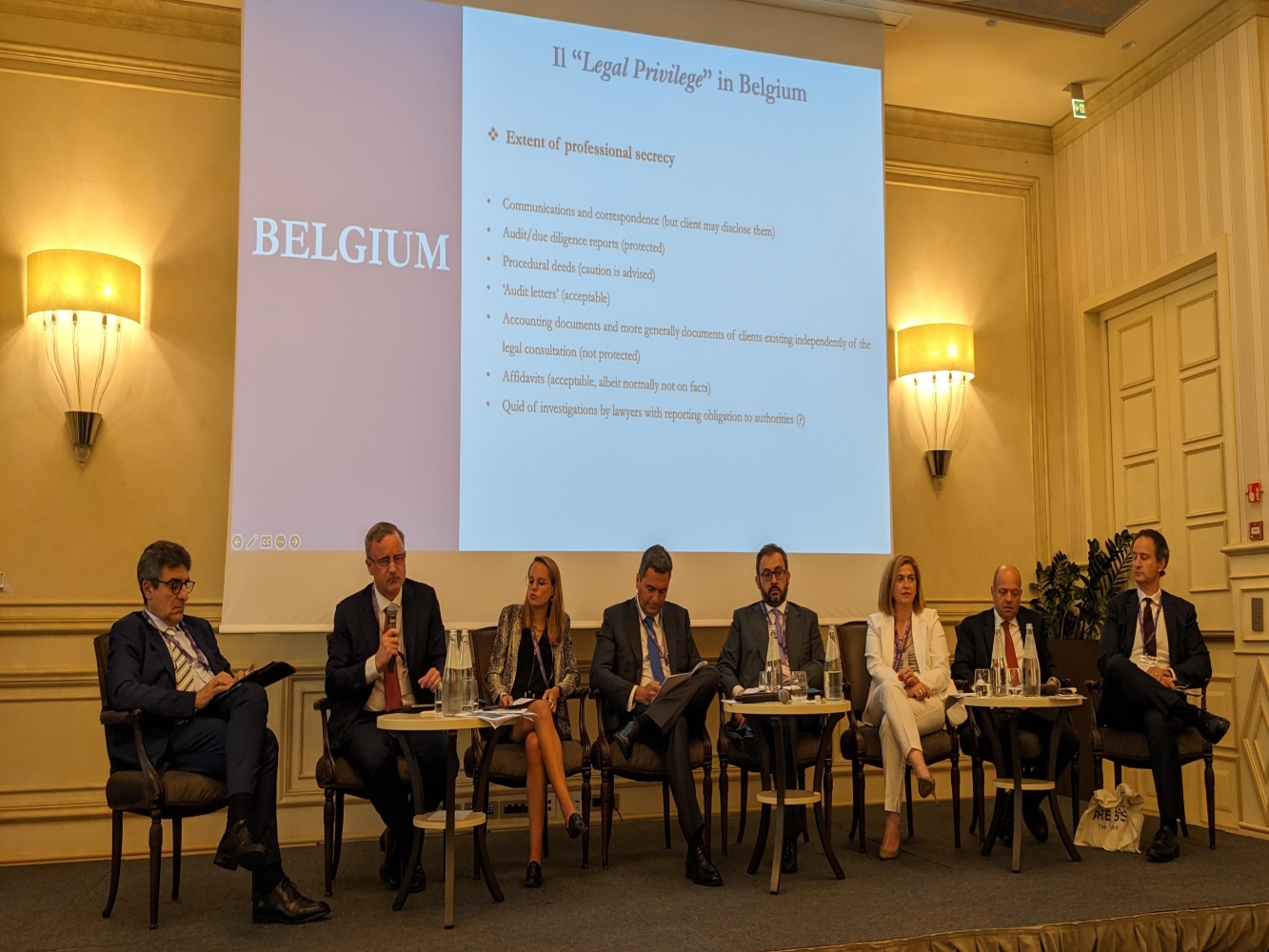 The final roundtable of the day at the Principe di Savoia hotel focused on the ever-relevant topic of "Legal privilege" and was moderated by Giuseppe Catalano, Board Secretary and Head of Corporate Affairs at Assicurazioni Generali and President of Aigi. The participants included Fabio Bertoni, General Counsel of The New Yorker Magazine; Michael Bray, Managing Partner (UK) at Grimaldi Alliance; Teresa Minguez Diaz, General Counsel and Compliance & Integrity Officer at Porsche Ibérica and board member of the Madrid Bar Association; Daniel Fesler, Managing Partner (Belgium) at Grimaldi Alliance; Lisa Alice Julien, Partner (France-Italy) at Grimaldi Alliance; Javier Ramirez, Vice President and Associate General Counsel Regions Litigation at HP and Head of Advocacy at ACC Europe; and Francesco Sciaudone, Global Managing Partner at Grimaldi Alliance.
Following the sessions, the Week participants first moved to Piazza Borromeo for the General Counsel Cocktail at the headquarters of Gatti Pavesi Bianchi Ludovici Law Firm, where the GC Champions List 2023 by Inhousecommunity.it was revealed. The next gathering took place at the Rooftop Party on Via Savona, hosted at the CastaldiPartners Law Firm.