14 Years of Excellence: Al Tamimi & Company's Kuwait Journey Continues 
Al Tamimi & Company, one of the most distinguished law firms in the Middle East and North Africa, has made a significant move in Kuwait by relocating its office to the iconic Burj Alshaya, a symbol of innovation and excellence. This relocation holds special significance as it coincides with the firm's 14th anniversary of operations in Kuwait, underlining its enduring commitment to the region. 
To commemorate this momentous occasion, the firm hosted a grand event at its new premises. The gathering witnessed the presence of over a hundred distinguished guests, including esteemed individuals such as H.E. The UAE Ambassador to Kuwait, Dr. Al Neyadi, Ahmed Arafa, Charge d'Affaires at the Embassy of Lebanon, Mohammed Yousef Mulla Yaqoub, Assistant Director General for Business Development at KDIPA, Dr. Yousef Al–Ibrahim, Former Economic Adviser at Al-Diwan Al-Amiri Kuwait, and Manaf Al Hajeri, former Kuwait Minister of Finance.
The event provided a platform for the attendees to gain insights from the firm's Founder and Chairman, Essam Al Tamimi. During his address, Abdullah AlSharekh, Managing Director of Markets & Investment Banking at Kamco Invest and Board Director at Burgan Bank Group, served as the guest speaker. AlSharekh shed light on the pivotal role of the private sector in realizing Kuwait's ambitious vision for 2035. He emphasized how the private sector can contribute to transforming Kuwait into a regional and international financial and trade hub while collaborating with neighboring economies for mutual growth and prosperity.
Adding a futuristic dimension to the event, Dr. Noah Raford, the former senior advisor to the UAE Prime Minister's Office and the founding executive of the Dubai Future Foundation, delivered a captivating keynote speech. Dr. Noah's presentation aligned seamlessly with the event's overarching themes, delving into visionary concepts such as the New Kuwait 2035 vision.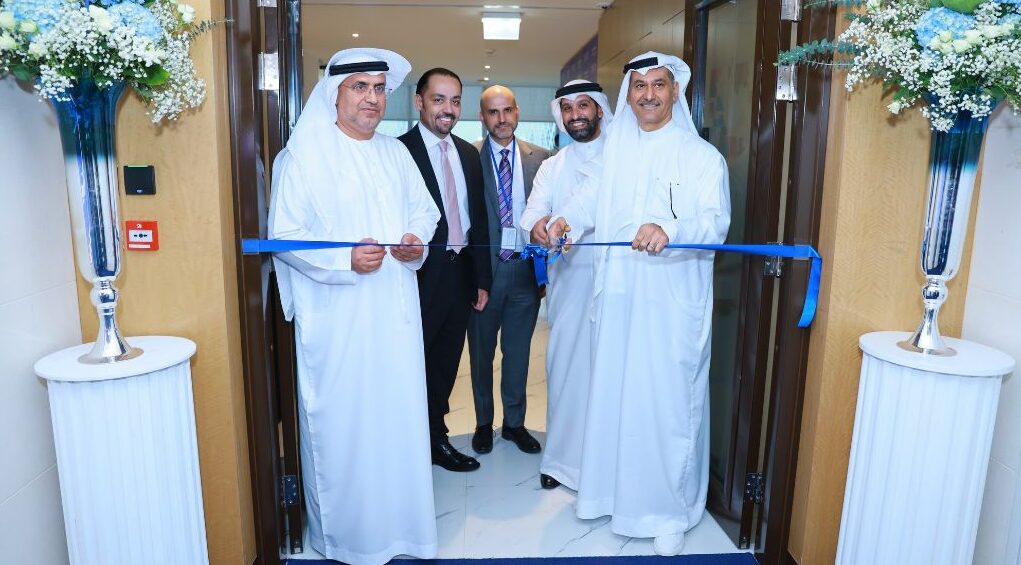 Commenting,  Chairman at Al Tamimi & Company said: 
"Our move to Burj Alshaya marks a new chapter for our journey in Kuwait. We pride ourselves on building and nurturing relationships in each of our jurisdictions, and over the last 14 years we have fostered close ties with the public and private sector. Supporting businesses and government lies at the heart of our ethos and way of working, and through the firm's experience and expertise we will continue to work closely with the community."
"Kuwait is an important part of Al Tamimi & Company's regional footprint, and it is a key strategic jurisdiction for us. By relocating to Burj Alshaya we are positioned at the heart of the business community, and it makes us more accessible to clients. Furthermore, the move highlights our commitment to being an employer of choice, and it provides our team with a modern space that has been designed to ensure they have the best work environment to aid efficiency, collaborate and foster lasting relationships. As a firm we set ambitious targets, such as being the leading law firm in the MENA region. This ambition and drive to succeed matches that of the Kuwait Vision 2035, and we are committed to supporting the nation in achieving its objectives and moving towards an increasingly diverse economy", added Samer Qudah, Managing Partner at Al Tamimi & Company.
Omar Handoush, Partner, and Head of Kuwait, at Al Tamimi & Company, said:
"I believe this will prove to be the most exciting phase for our firm here in Kuwait. Our move to the prestigious Burj Alshaya, is a reflection of our firm's continued commitment to Kuwait and the belief that the greatness of Kuwait, with all its rich cultural history and entrepreneurial spirit, lies in its future.
"The firm has built its reputation over the last 14 years, and to this extent we have had the privilege of serving our Kuwait client base on some of the most significant landmark transactions in the history of the country. Our objective is to continue to provide the leading legal services in the country and work closer than ever with the government and business community, in Kuwait".
The event was hosted in Al Tamimi & Company's 1,700 square meters office where a temporary art exhibition in collaboration with the art gallery Contemporary Art Platform showcased paintings by Kuwaiti artist Yasmin Al Mutawa.
Al Tamimi & Company in Kuwait proudly offers an extensive range of corporate services, covering areas such as mergers and acquisitions, commercial law, competition law, intellectual property, banking, finance, transport, and infrastructure. Additionally, the firm is renowned for hosting the foremost dispute resolution practice in the region, providing expert services in litigation, international dispute resolution, mediation, and arbitration. Notably, Al Tamimi & Company stands out as the sole law firm in the region with the unique privilege of having rights of audience before all courts.
The firm has a remarkable track record, having played a pivotal role in Kuwait's inaugural Public-Private Partnership (PPP) project, as well as participating in some of the most substantial mergers in the country's history. Al Tamimi & Company is the trusted legal partner for many of Kuwait's prominent banks, handling a substantial portion of their legal affairs, particularly in the realm of banking and finance. The firm's diverse clientele encompasses large multinational corporations, influential Kuwaiti merchant families, and esteemed financial institutions.